Productos etiquetados con 'emergency trolley'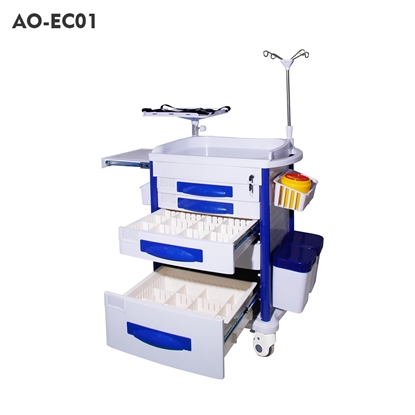 This emergency trolley is made of medical grade material to provide maximum hygiene and easy cleaning, and equipped with lockable functional drawers with key lock system. It combines almost essential medical instruments such as adjustable IV pole, CPR board, oxygen cylinder holder, defibrillator platform and so on. This movable modular closed-structure drawer is intended to help the paramedic to quickly and effectively process emergency rescue.
It is a highly convenient and multi-functional medical cart. This cart is intended for the paramedic to process transfer and treatment. It is made of aluminum alloy, steel, and ABS which make it sturdy and durable to use. And its medical grade polymeric structure is able to provide maximum hygiene and easy cleaning, which is especially important for hospitals or other medical institutes. We have four different types of infusion carts available now. Below is the configuration chart about those four carts. For more details, please feel free to contact us.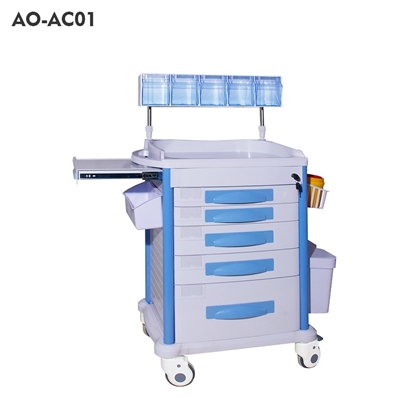 This anesthesia trolley is made of medical grade material which ensures maximum hygiene and easy cleaning. It combines several separated space to make instruments placed in an orderly manner. Although the cart looks small, it provides enough space to keep essential medical stuff. It also features 4 noiseless and 2 of them are with brakes. Those luxury swivel casters and ABS handrails help this trolley easily to push and move. So it also used as a crash cart to ensure a fast response when in an emergency.